Howie's Album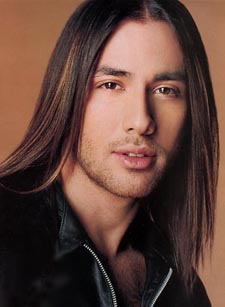 Welcome to my site!
Here you'll find my favorite Howie's pics, as well as an entire page dedicated to the Dorough Lupus Foundation (DLF).
As you can see, I'm not going to put anything like his Bio or anything alike, because everybody knows that.
I also would like to ask YOU a huge favor; PLEASE DO NOT take any of these pics without asking first! I don't like to put tags on them but I will have to. If you'd like to have any pic in here e-mail me and I'll send it to you. Thank you for understanding!
Oh and before you leave, would you be so kind and sign my Guest Book, please? Thanks!
PAY ATTENTION TO THE POLL AT THE END OF THE PAGE!!! Thank you!
(Thank you Alicia!)
Updated:
October 15th, 2002
To know what's been updated and to receive important information about this site, please subscribe to the mailing list at the end of this page. Thank you!
(If for some reason you can't register on Mind-it, email me saying you want to be part of mailing list. Thanks!)
This site was created in December, 2001 by Clara